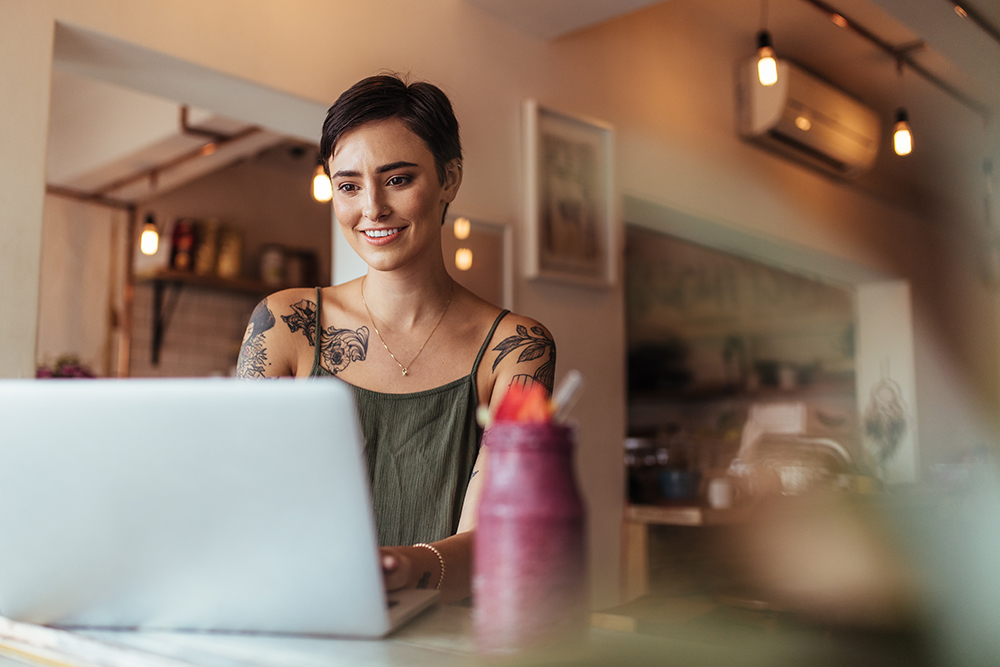 Today, companies around the world have quickly rolled out extreme Work-at-Home solutions as they deal with unprecedented business disruption. For many companies, this abrupt change to a Work-at-Home model is an about-face after years of brick-and-mortar-only solutions. Many now realize that in solely relying on a brick-and-mortar model, they have lost out on the numerous benefits that Work-at-Home can provide. As we move forward, we must consider: is the Work-at-Home model the "new normal"?
In this roundtable session, we combine vital learnings from decades of delivering Work-at-Home Agent (WAHA) capabilities around the world and new best practices from our response to COVID-19. We also address real-life business challenges, such as creating a secure Work-at-Home structure, contingency plans, talent acquisition, and managing seasonal burdens and unplanned spikes in traffic.
The COVID-19 outbreak has changed the way we work, study, have fun, and connect. Once this crisis is over, we will finally get back to normal. But, in the face of how we are living and what we are experiencing today, how can life ever be what it used to?
This moment is the perfect time to collectively reflect on the lessons learned as we reinvent what normal will look like from now on.
"Path to the New Normal" is a weekly Leader Insights Roundtable Digital Event Series, featuring industry and Teleperformance experts. They will be delivering key learnings around topics such as Work-at-Home, Automation, "What's Next" in Customer Experience, Digital Sales, and more.
Organized and curated by Teleperformance in cities across Europe, North America, Latin America, and Asia, our roundtable sessions, which focus on advice and guidance in particular fields, are an excellent opportunity for business leaders to meet with industry subject matter experts.
WAHA Director

Teleperformance in LATAM
Ludy has been part of Teleperformance since 2012. She has held vital positions in the organization, such as QA SME and Quality Manager (developed service procedures, policies, and standards). She has also functioned as ACCM (controlled resources and utilized assets to achieve qualitative and quantitative targets), as well as Account Manager (conducted effective resource planning to maximize the productivity of resources under the brick-and-mortar and WAHA models).
Chief Operating Officer, Work-at-Home Teleperformance in CEMEA
Marieke is a culturally savvy and results-orientated customer experience professional across multiple industries. With more than 14 years of experience in Customer Experience Management and a specialty in Work-at-Home solutions, she is passionate about achieving operational excellence through employee satisfaction and process improvement. Marieke has been with Teleperformance since 2014.
President

Customer Contact Strategies
As President of Customer Contact Strategies and former Vice President of Performance Management for Hilton Reservations, Michele has led the strategy and implementation for the company's Remote Working Program, both in Europe and the United States.
Through workshops, web training sessions, and customized consulting, Michele has worked with more than 1,500 companies in financial, healthcare, travel, retail, entertainment, telecom/tech support, BPO, and not-for-profit sectors. Her unique focus is on helping companies implement and continuously improve their remote working programs for contact centers, support functions, and enterprise employees.
mrowan@customercontactstrategies.com
https://www.customercontactstrategies.com
Vice President, Work-at-Home Strategy and Deployment
Teleperformance in the USA
Vikesh is an innovative and solution-oriented executive with extensive experience in leading multi-functional teams comprising of senior project managers in company-wide transformation projects. He also has on-site experience with Fortune 500 and multinational clients. Vikesh has subject matter expertise in Onshore, Offshore, and Nearshore Transitions and Project Management, Service Delivery, Training, and Human Resources in the BPO, Information Technology Enabled Services (ITeS), and the Outsourcing industries.
Executive Vice President, Worldwide Market Engagement

Teleperformance
Amit is responsible for leading all aspects of Teleperformance's go-to-market efforts. He leads a global team that is responsible for Business Intelligence, Content Creation and Curation, Event Management, Demand Generation, Digital Marketing, Lead Generation, and other associated go-to-market activities for the company. He previously served as the Head of Marketing for the company in the EWAP region.
Find out how a WAHA solution can ensure business continuity during challenging times, and how Teleperformance can help keep your business running securely and professionally.


Copyright © 2020. All rights reserved.